Το YES to Shipping Forum, όπου αποτέλεσε τη λήξη της διεθνούς ναυτιλιακής έκθεσης «Ποσειδώνια 2018», πραγματοποιήθηκε με μεγάλη επιτυχία την Παρασκευή 8 Ιουνίου 2018. Κάλεσμα στους νέους Έλληνες να τολμήσουν να κάνουν το δικό τους ταξίδι του Οδυσσέα, να «ανοίξουν πανιά» και να διεκδικήσουν το καλύτερο για τη ζωή τους απηύθυνε σύσσωμη η ναυτιλιακή κοινότητα, κατά τη διάρκεια της εκδήλωσης. Μεγάλα ονόματα του ελληνικού εφοπλισμού έδωσαν το παρόν, με την Αθηνά Μαρτίνου, τη μεγάλη κυρία της ελληνικής ναυτιλίας, να κλέβει την παράσταση. (Νουνού) Μαρτίνου, η Μεγάλη Κυρία της Ελληνικής Ναυτιλίας, τραβώντας την προσοχή των συμμετεχόντων.
WANDA COSTOPOULOS
Wanda Costopoulos is the Managing Director of the family owned shipping company of Arkas Hellas Group, for the last 12 years.
COSTIS J. FRANGOULIS
Mr. Costis J. Frangoulis is a Greek entrepreneur born in Athens, Greece.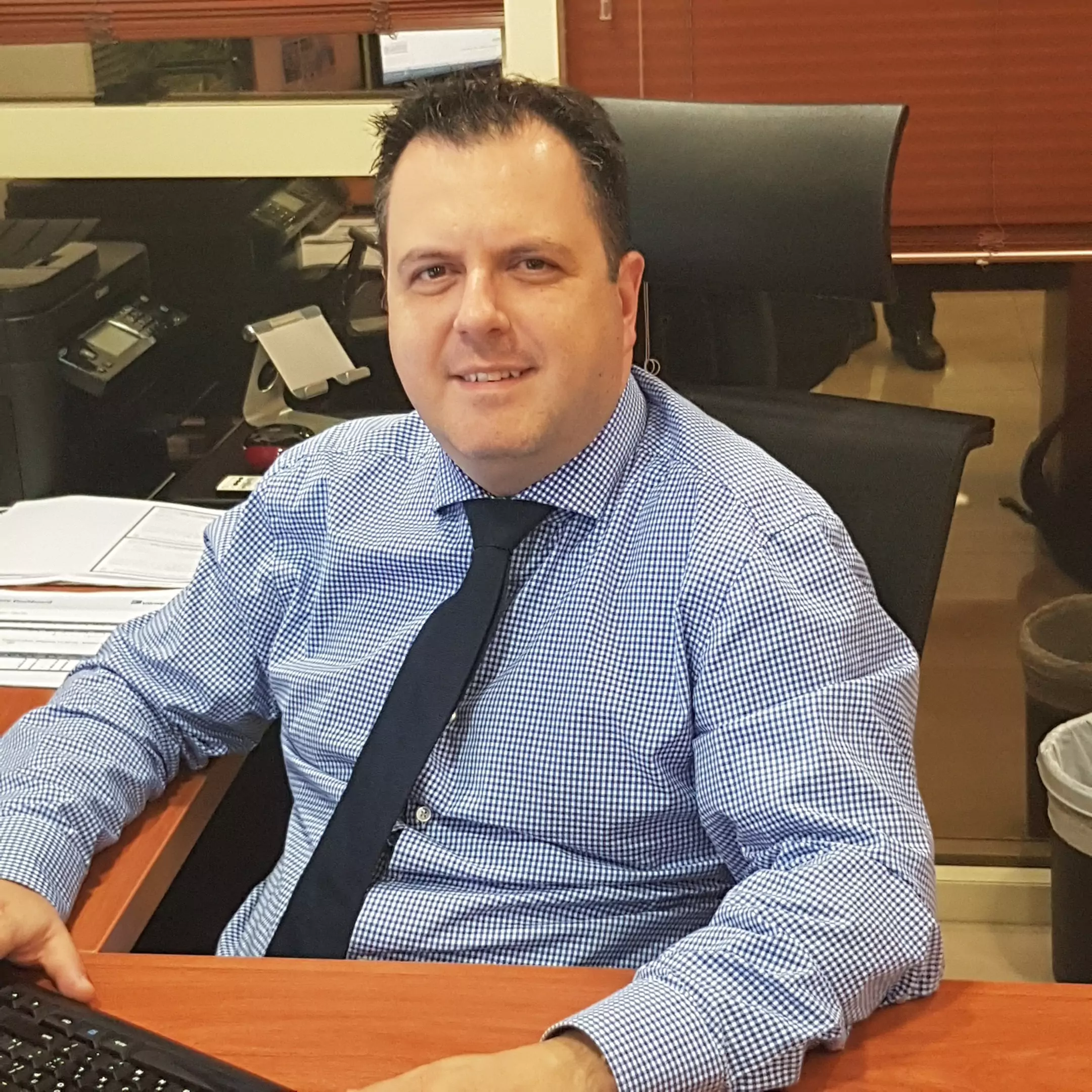 COSTAS KONTES
COSTAS KONTES has been working as a General Manager for V.Ships Greece Ltd. since 2016
DOROTHEA IOANNOU
Dorothea has a Juris Doctorate from St. John's University School of Law in New York and a BA from the City University of NY.
ATHENA KANELLATOU
Mrs. Athena Kanellatou, Regional Director, MacGregor Mediterranean.
GEORGE XIRADAKIS
George Xiradakis graduated from the Nautical Marine Academy of Aspropyrgos-Athens and he holds a diploma in Commercial Operations from City of London Polytechnic and an MSc in Maritime Studies from University of Wales.
MICHAEL FOUSTANOS
Michael Foustanos is Director of the Greek Shipping Miracle (www.greekshippingmiracle.org), the first online maritime museum, established in 2014 in order to raise awareness about shipping and promote its heritage.
MARKOS KIOSSEOGLOU
Being passionate about helping startups and entrepreneurs grow, Markos has joined Endeavor to support Small Medium Businesses develop and reach their full potential.
PETROS KOKKALIS
Local Councilor for Local Growth & Entrepreneurship, Piraeus Municipality Co-Founder Aephoria.net – BlueGrowth Initiative.
FILIPPOS IOULIANOU
Philippos is the Vice-chairman of YoungShip Cyprus (one of the founders) and Board Member of YoungShip International.
GEORGE ALEXANDRATOS
George Alexandratos , Managing Director – APOLLONIA LINES S.A. & Vice-President  – Hellenic Chamber Of Shipping
KATERINA STATHOPOULOU
Executive DirectorInvestments & Finance Ltd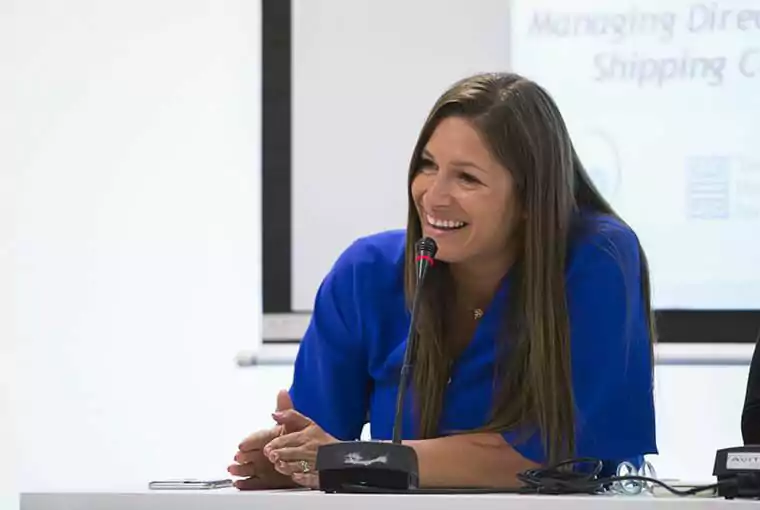 DANAE BEZANTAKOU
Danae Bezantakou is CEO of Navigator Shipping Consultants, shareholder of KEFI S.A. (Travel Agency) and MATILDA HOTEL in Zakynthos Island.
BASIL SAKELLIS
Basil holds a first class honours MEng degree in Mechanical Engineering from Imperial College London, and an MBA from Harvard Business School.
GEORGE PAPAGIANNOPOULOS
George was born in Athens in 1983.He graduated from the University College of London in 2004 with a Masters degree in Naval Architecture and Marine Engineering.
IOANNA G. PROCOPIOU
Ioanna   G.   Procopiou   graduated   from   Bath   University   in   2000   with   a   BEng in Electrical and Electronic Engineering.
NIKOLAOS VENIAMIS
Mr. Nicolaos Veniamis was born in Athens in 1984 and he is from Vrondado of Chios. He has graduated from Manchester Business School (MBS), with a degree in Business Administration.
GEORGE TERIAKIDIS
George Teriakidis is a naval architect and currently holds the position of DNV GL Regional Business Development Manager, for Region South East Europe & Middle East.
THEODORE E. VENIAMIS
President, Union of the Greek Shipowners
SEBASTIAN OSTERMAN
Sebastian Ostermann, Global Industry Manager Industrial Spare Parts – LUFTHANSA
PANTELIS SARANTIS
Born and raised in Vrontados, Chios with a family with strong ties to shipping and seamanship, graduated from the University of Plymouth in 1998 and hold a BSc degree in Maritime Business & Maritime Law.
CHRISTOS BRAVOS
27 years in the shipping industry
KOSTIS ACHLADITIS
Almost 40 years in shipping industry. Since 1977 working in Golden Union Shipping Group.
ΕΙΣΑΓΩΓΙΚΟ ΠΑΝΕΛ – LOGISTICS
Κωστής Αχλαδίτης, Διευθύνων Σύμβουλος – Golden Cargo
ΕΚΠΑΙΔΕΥΤΙΚΕΣ ΠΑΡΑΤΗΡΗΣΕΙΣ
Δανάη Μπεζαντάκου, Ιδρυτής – YES FORUM & CEO – NAVIGATOR SHIPPING CONSULTANTS
ΕΠΙΣΗΜΗ ΔΙΕΥΘΥΝΣΗ ΕΝΑΡΞΗΣ
Θεόδωρος Βενιάμης, Πρόεδρος – ΕΝΩΣΗ ΕΛΛΗΝΩΝ ΠΛΟΙΟΚΤΗΤΩΝ
ΠΑΝΑΓΙΏΤΗΣ ΚΟΥΡΟΥΜΠΛΉΣ , ΜΙΝΙΣΤΕΡ ΟΦ ΜΑΡΊΤΙΜΕ ΑΦΦΆΙΡΣ & ΙΝΣΌΛΑΡ ΠΟΛΙΚΉ
Γεώργιος Τεριακίδης, Διευθυντής Περιφερειακής Ανάπτυξης Επιχειρήσεων – DNV GL MARITIME
ΧΑΡΤΟΓΡΑΦΗΣΗ ΤΩΝ ΝΕΩΝ ΝΑΥΤΙΛΙΑΚΩΝ ΟΡΓΑΝΙΣΜΩΝ ΚΑΙ ΠΑΡΟΥΣΙΑΣΗ ΤΗΣ ΕΛΛΗΝΙΚΗΣ ΝΑΥΤΙΛΙΑΣ ΙΣΤΟΡΙΑΣ
Κατερίνα Σταθοπούλου, Executive Director – INVESTMENTS AND FINANCE LTD.
ΠΑΡΟΥΣΙΑΣΗ ΕΡΕΥΝΑΣ YES FORUM ΑΠΟ ΤΗΝ ΞΕΝΙΑ ΚΟΥΡΤΟΓΛΟΥ
ΙΔΡΥΤΗΣ & ΔΙΕΥΘΥΝΩΝ ΣΥΜΒΟΥΛΟΣ – FOCUS BARI
ΠΑΡΟΥΣΙΑΣΕΙΣ ΤΩΝ ΝΙΚΗΤΩΝ ΕΡΓΩΝ ΤΟΥ ΔΙΑΓΩΝΙΣΜΟΥ ECONOMIA
«ΤΟ ΜΕΛΛΟΝ ΤΗΣ ΕΛΛΗΝΙΚΗΣ ΝΑΥΤΙΛΙΑΣ»
Γιώργος Ξηραδάκης, Διευθύνων Σύμβουλος της XRTC BUSINESS CONSULTANTS LTD. και Πρόεδρος του THE PROPELLER CLUB (ΛΙΜΑΝΙ ΠΕΙΡΑΙΑ)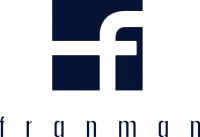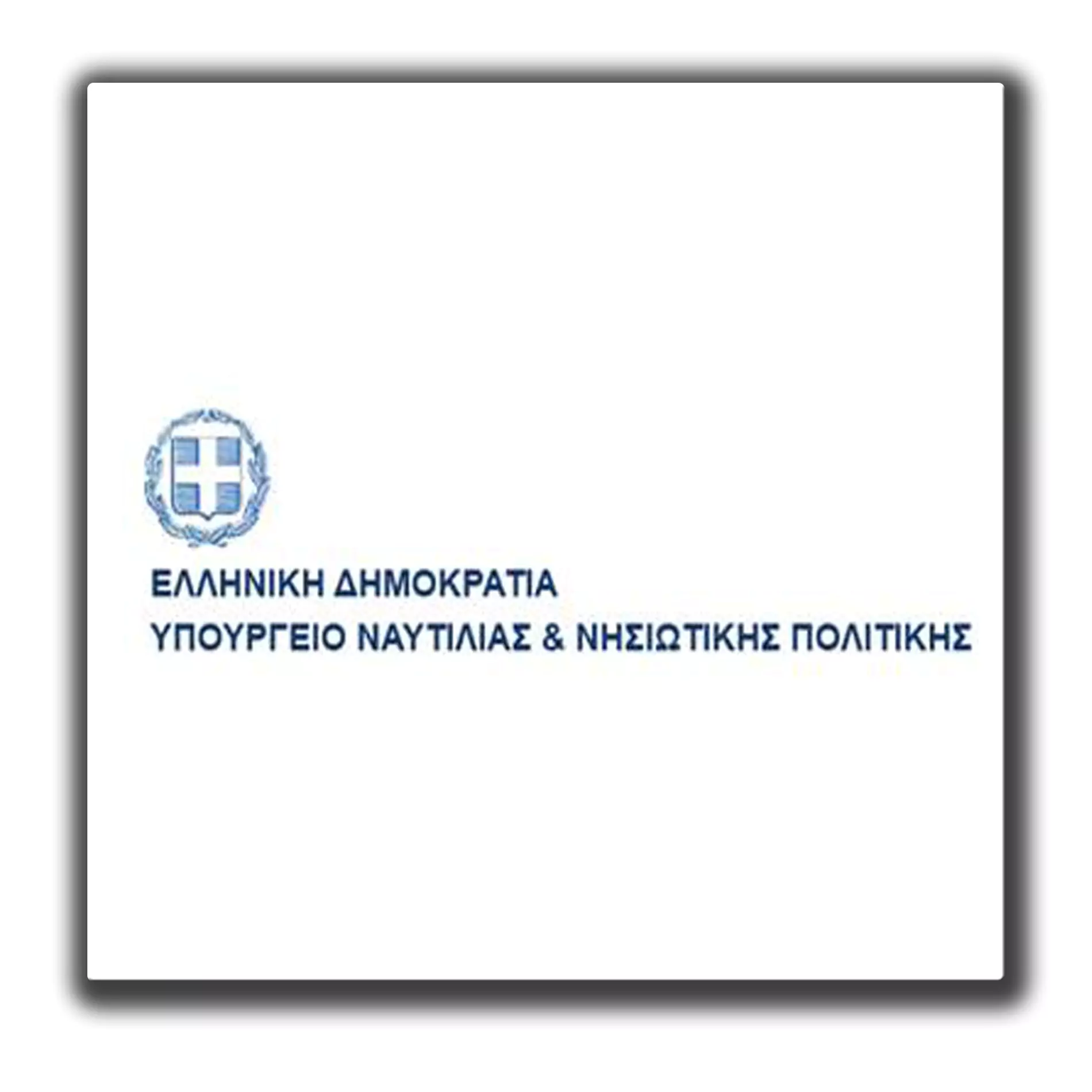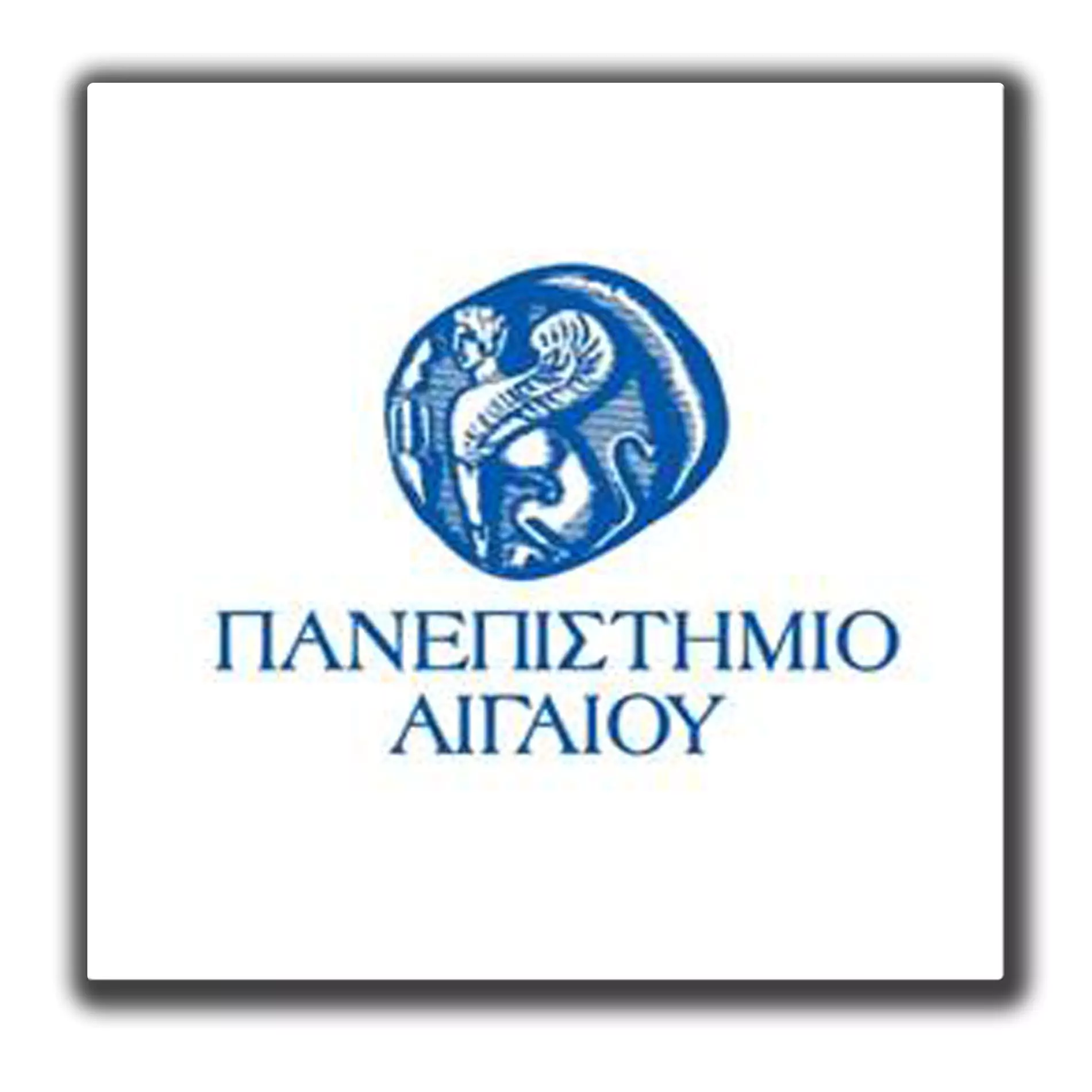 MEDIA & ΥΠΟΣΤΗΡΙΚΤΕΣ ΕΠΙΚΟΙΝΩΝΙΑΣ